You are already a professional in sublimation printing and have the necessary equipment, but are toying with the idea of offering textiles in the future? And you do not want to make a big investment? We at FOREVER have the right papers for you. In this information letter you can find out more about our subli transfer media and the basic equipment you need for textile printing.
---
Basic equipment for textile printing with sublimation

---
Basic equipment for textile printing with sublimation
Until now, the sublimation process was only possible on pure polyester fabrics. With the FOREVER papers you can now also print full-tone colors on light and dark colored cotton, with and without glitter and above all: without a visible background. Choose between the following four products, which we offer in DIN A4/letter and DIN A3/tabloid.
---
Subli-Light (No-Cut)
For white and light cotton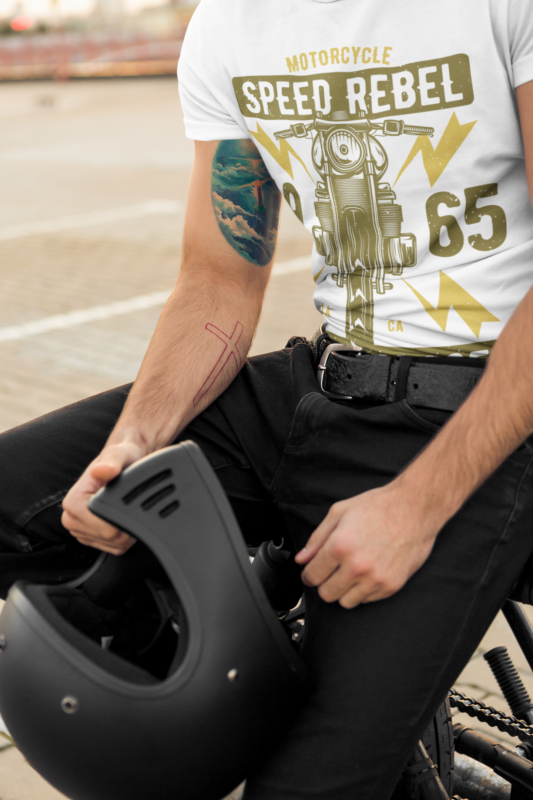 Use commercially available sublimation printers and create designs within seconds that give light-coloured cotton textiles a brilliant look – soft feel and stable wash resistance included. Also use our Finishing Foil and the hot stamping foil(s) of your choice to create a metallic look.
---
Subli-Light (No-Cut) Glitter
For white and light cotton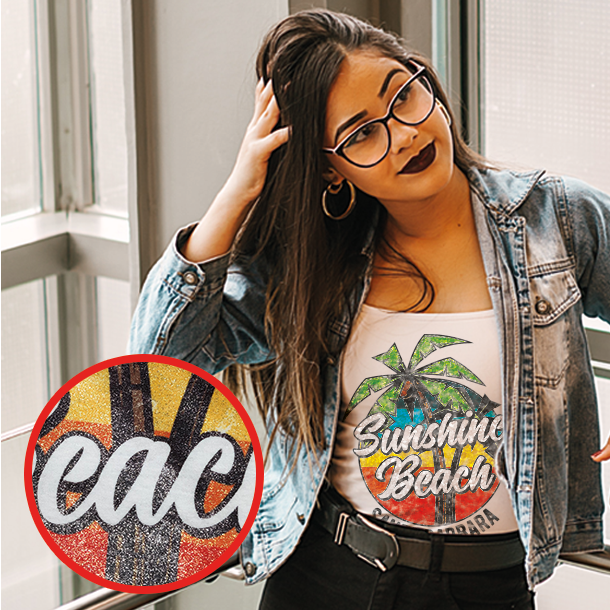 You would like to offer your customers something very special? Thanks to Subli-Light (No-Cut) Glitter, customers' hearts beat faster now. With the sparkling designs on your clothes you become a glamorous main character everywhere. The unique glitter effects, bold colours and soft feel simply inspire everyone. And best of all: no cutting and weeding!
---
Subli-Dark (No-Cut) Glitter
For light and dark cotton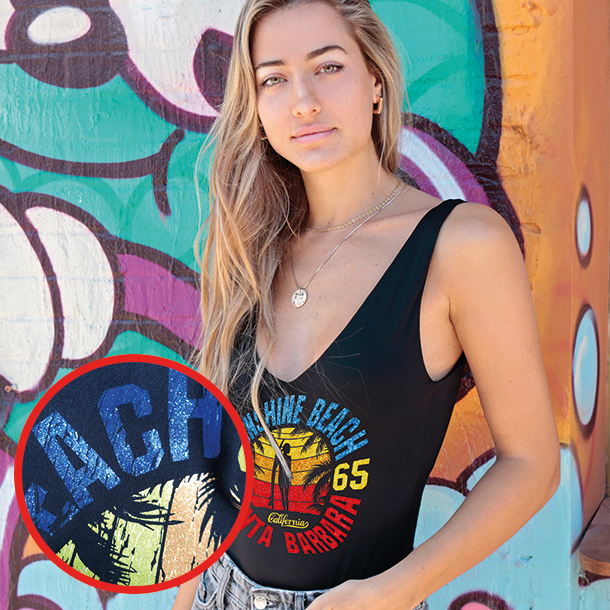 Ignite a firework of glitter effects even on dark fabrics by printing on our special foil Subli-Dark (No-Cut) Glitter. With this modern look, customers feel elegant and extravagant at the same time. The high-contrast glitter effects, intensive colours and soft feel will inspire you. Finally a glitter option that works on cotton and does not need to cut or weeded.
---
Subli-Flex (No-Cut)
For light and dark cotton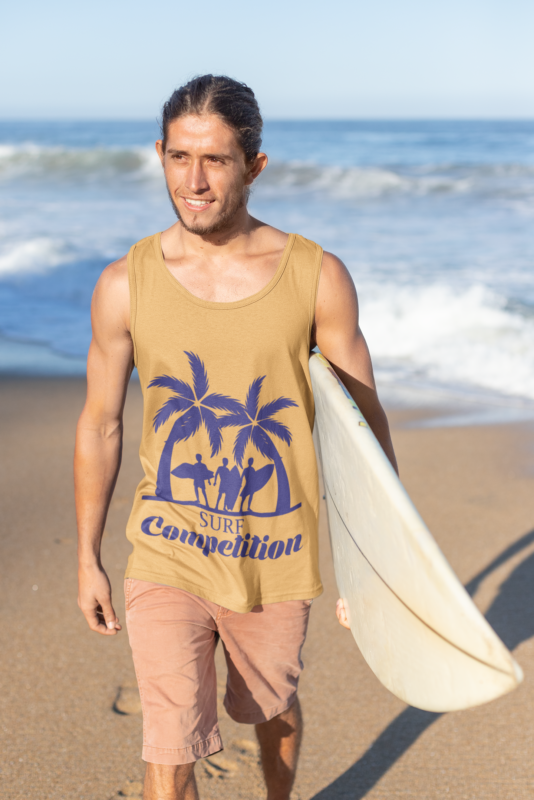 By printing monochrome designs, you can create hundreds of different color shades from one basic tone (e.g. blue). The storage of several colours as well as the annoying cutting and weeding of regular flex/vinyl are now a thing of the past. The following colours are available: black, yellow, green, blue, red and purple.
---
T-Shirt production as profitable business expansion
So from now on, print on cotton textiles and do not limit yourself to polyester. It will be worth it, as the small final calculation shows: In our experience, the complete printing process (shirt, ink, transfer paper, electricity) costs about 6 dollars. Let us now assume you sell the printed shirt for about 24 dollars, this will result in a revenue of about 18 dollars. Even if you have to purchase new equipment, you will reach your break-even within a short period of time.

As you can see, even with a lower budget Sublimation sytem, you are able to gain extra profits with Cotton shirts, using our specialty transfer papers. If you have any questions, feel free to contact us.
---
How to print Subli-Light (No-Cut) and Subli-Light (No-Cut) Glitter